2012
12.28
NC Boardshop January 2012 Nike SB Janoski skateboard shoe
Just in! NC Boardshop January 2012 Nike SB Janoski skateboard shoe
 A BRIEF HISTORY OF NIKE SB AND ITS ATHLETES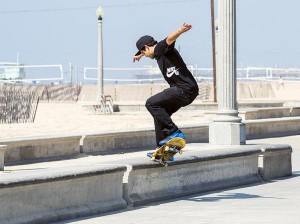 In March of 2002, Nike jumped into the world of skateboarding with Nike SB. The initial line began with the classic Nike Dunk model that had been previously known as an '80s basketball style. In true Nike fashion, the SB Dunk was reworked as well as vastly improved specifically skateboarding. With more padding as well as a more durable selection of materials. While the pushback from the skate community was apparent, when people realized their favorite skaters were getting to design shoes it was apparent Nike SB was going to be a mainstay.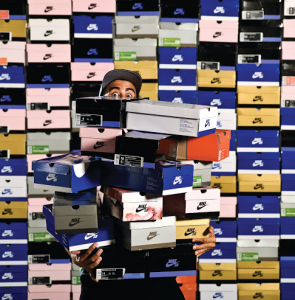 The early team included names like Daniel Shimizu, Danny Supa, Paul Rodriguez, Gino Iannucci, Reese Forbes, Brian Anderson as well as more. After Nike SB began, the anticipation for the first video was almost palpable in any skate shop. The roster was solid. Also the thought of Nike budgets behind some of the best skaters in the world had even the utmost of haters eager to see what was to come. Nike SB released On Tap in 2004, which featured the likes of P-Rod, Brian Anderson, Reese Forbes, Gino Iannucci, as well as more. It was clear, with the help of P-Rod's 2004 X-Games Gold Medal, Nike SB wasn't just a fad, but a force that would shape the future of skateboarding.
Nike SB
In the years that followed, Nike SB released over a dozen videos, including classics like Nothing But The Truth in 2007, Debacle in 2009, as well as The SB Chronicles Vol. 01 in 2011 and The SB Chronicles Vol. 02 in 2013. Of course, those videos couldn't have become classic without the ever-improving roster of skaters that joined forces with SB. Names like Eric Koston, Stefan Janoski, Omar Salazar, and the legendary Lance Mountain, became a part of the team as well as helped make it bigger than just skateboarding, Nike SB had become mainstream.