2014
12.14
NC Complete skateboards
NC Complete skateboards Holiday Sale Regular price $149.99 Sale Price $89.99. Available in a 59mm soft wheel or a smaller hard wheel Krux Trucks ABEC 9 Bearings as well as 7 ply canadian maple deck.
What size skateboard deck should you skate?
Decks come in many different widths. If you are a beginner to skateboarding, choose your deck according to the width, not the length or wheelbase. The width you need depends on your size, skating style and personal preference. Here are some general guidelines.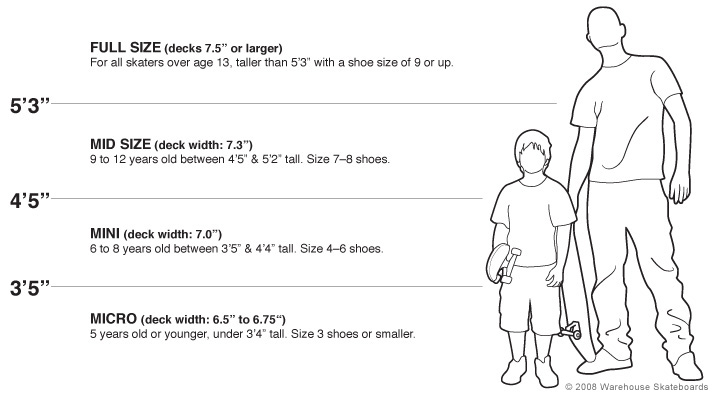 7.5″ to 8″ – Standard board for adult riders skating streets or doing more technical tricks
8.0″ to 8.25″ – Skating pools, ramps, and parks
8.25″ and larger – Vert, pools, cruising, and just going old school